Hydropower
BEVI has years of experience and broad knowledge in small and medium-sized hydropower stations. We ensure optimal energy production for your hydropower plant.
BEVI is the obvious choice for station owners, operating organizations and turnkey contractors when it comes to small and medium-sized hydropower stations.
We offer system solutions as well as service and maintenance for the highest availability. Through good contacts with turbine manufacturers, we can also offer complete solutions.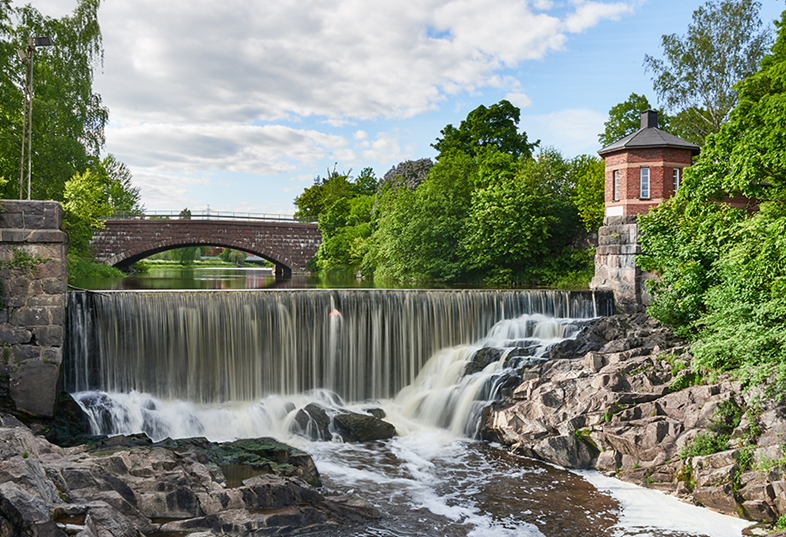 Reference projects in hydropower
BEVI has delivered hundreds of hydropower solutions in Sweden, Norway and Finland. We can present several reference plants on request. Here are just a few hydropower stations on our reference list:
Skälleryd's hydro power station by Alsterån in Blomstermåla, Sweden (owner Ålems Energi AB)
Stalpet's hydro power station by Svartån, Motala Ström, Sweden (owner Skånska Energi AB)
Östanå hydro power station by Helge å in Skåne, Sweden (owner Uniper)
Hörle Bruk by Lagan in Värnamo, Sweden
Duveström's hydro power station by Alsterån in Blomstermåla, Sweden
Renewable energy goals
The EU has set common goals for renewable energy: By year 2020, 20 percent of the energy consumption within the EU shall come from renewable sources. In 2030, the share shall be 32%. In addition, the EU shall reach a target of 20 percent energy efficiency by 2020.
The UN's global goals for sustainable development state that by 2030 we shall substantially increase the share of renewable energy in the energy mix, and double the global rate of improvement in terms of energy efficiency.
BEVI is a knowledgeable partner on this journey towards a more sustainable world.